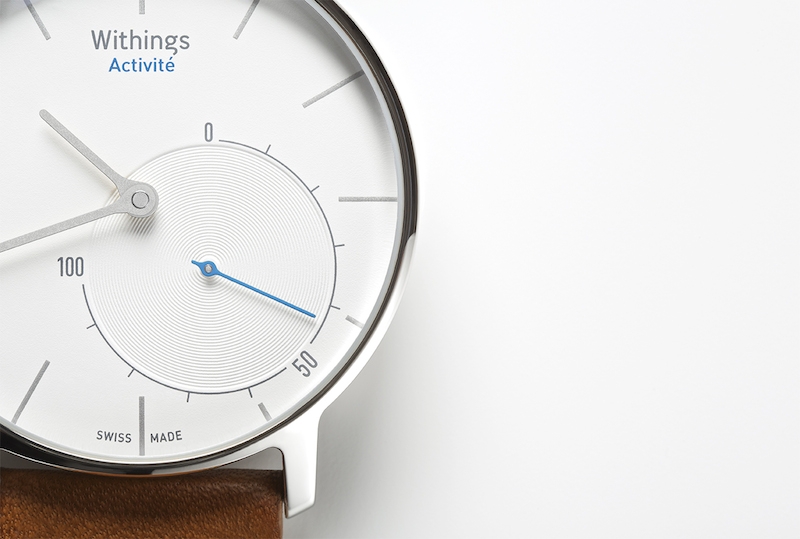 Withings Activité
Simple, classic watch design that measures time and motion 
Created by a team of prestigious designers in Paris and made in Switzerland,  the luxury watch capital  of  the  world,  Activité  is  a  contemporary  reinterpretation  of  classical  timepieces combining elegant design, luxury materials and haute-couture finishes. 
An evolution of centuries of French and Swiss watch making heritage, the Activité is a premium timepiece with a classic round face and traditional analogue display. It features two hand dials, one  showing  the  time  and  a  sub  dial  showing  percentage  progress  against  specific  activity targets such as steps or sleep. 
Available  in  black  or  silver,  the  Activité  maintains  its  luxury  feel  with  the  use  of  premium materials. The watchcase is made of stainless steel 316L, with a crystal of unbreakable sapphire glass which includes touch screen capabilities to tap between modes. It also comes with a fine leather  strap  from the  ancestral "Tanneries Haas", one  of  France's  most  successful  tanneries used  by  some  prestigious  French  design  houses.    An  interchangeable  plastic  strap  is  also included for sportswear and underwater use thanks to its waterproof capabilities.